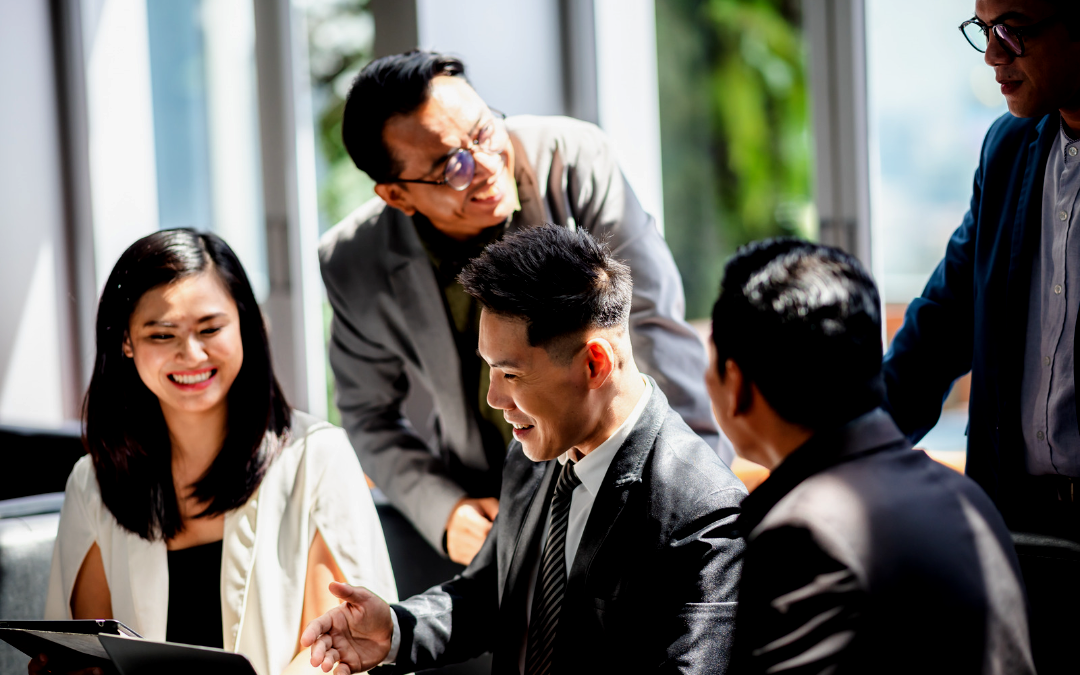 Consulting Firms in the Philippines can help boost your employees' performance by achieving higher productivity and professional growth. According to a World Bank study, this performance growth among businesses will be critical for the Philippines to achieve its vision of becoming a prosperous society free of poverty by 2040.
It is sometimes difficult to effectively identify how a business can be more productive given the many finite limitations it is already struggling with. It is usually more effective for an expert outsider, such as a consultant, to solve these problems by tailoring a custom strategy. But before learning how consulting firms in the Philippines can help boost performance, we must first identify what hinders employee productivity.
Stress is a major contributor to poor employee performance. It can make them more prone to errors, miss important deadlines, and lose focus. Headaches, back pain, and tiredness can manifest when a person goes through a lot of stress.
Workplace stress can have different causes. Some of them are heavy workloads, long hours, lack of support from management, and poor communication.
Low engagement is another common problem in the workplace. Employees who are not engaged in their work are less likely to be productive and more likely to leave their jobs. A lack of clear expectations, opportunities for growth, and planning often lead to poor engagement.
According to a study by Gallup, only 21% of employees are engaged at work, while only 33% of employees are thriving. This leaves the remaining 47% unengaged in their work.
Low productivity is often a result of stress and low engagement. Employees who are not engaged in their work or are stressed out are less likely to be productive. A lack of tools, programs, and career advancement opportunities possibly result in this low productivity. This can lead to missed deadlines, decreased quality of work, and increased absenteeism.
Stress, low engagement, and low productivity are common problems in the workplace that are often tricky to address when you need help seeing the situation objectively. Consultants can come in and offer their expertise to address these issues and come up with a strategy.
Firstly, a Consultant's understanding of human psychology and behavior allows consultants to understand how employees think, feel, and behave deeply. This enables them to identify the root causes of work stress, low engagement, and productivity issues. Another helpful skill
Consultants also possess strong analytical skills, allowing them to collect and analyze data to identify patterns and trends. This helps in developing effective strategies to address the challenges faced by employees.
Improving the organizational structure and how the management interacts with employees will play a key role in implementing these performance strategies. Consultants have expertise in managing organizational change, which can be invaluable in implementing new processes and procedures to improve employee engagement and productivity.
Communication is a skill that consultants have mastered over time. Consultants can convey complex information and ideas clearly and effectively to employees and management alike. This is essential in fostering understanding and buy-in for new initiatives.
And lastly, consultants often have expertise in developing training programs and upskilling employees to improve their performance and job satisfaction. Our intensive 2-day employee training program is an example of how an organization's vision, mission, and goals can be realized by revitalizing joy in the workplace.
In a nutshell, consultants can help organizations address employee work stress, low engagement, and productivity issues if Philippine businesses allow them to work with their team and formulate the right strategies. The following techniques are just a few of the ways they can help boost your employees' performance.
Establishing clear expectations.
Set goals and objectives that align with employees' strengths and interests can help reduce stress and improve engagement. Be transparent with your company's core policies and priorities. Employees who understand their roles and responsibilities are typically more productive.
Streamlining work procedures.
This can include improving communication, clearly documenting procedures, and increasing visibility into processes. By reducing errors, holdups, silos, missed deadlines, and redundant work, organizations can improve compliance with industry standards, simplify employee training, and streamline team coordination.

Provide avenues for feedback and discussion.
Consultants can help establish new avenues for feedback and discussion, which can help reduce anxiety among employees. Facilitating meaningful communication and feedback can help employees feel involved and excited about changes.
Implement Flexible Working Hours.
Allowing employees to work whenever they want without micromanaging their time can help reduce stress levels in the workplace. Consultants can help train your leaders and managers to avoid micromanaging staff.
Improving employee experience.
Consultants can find new ways for leaders to reestablish trust and build connections with employees. Team building activities facilitated by consultants can be a good way to create a positive work environment and help reduce workplace stress levels.
Promote mental health practices.
Providing counseling sessions and coaching can help employees manage stress more effectively. It can also be helpful to offer meditation classes and encourage employees to take mental health days when they need to step away from the office. Encouraging mindfulness practices such as meditation and yoga can help employees manage stress more effectively.
Create Meaning Through an Actionable Plan
Consultants can help organizations make actionable career plans for employees, offering training and upskilling opportunities to expand employee's roles and improve job satisfaction.
Acknowledge Good Work
Consultants can help working teams develop key performance indicators that will allow companies to recognize good work. In this way, top performers can be rewarded for their achievements.
Consulting firms in the Philippines offer practical solutions to boost employee performance and achieve higher productivity and professional growth. Businesses can overcome limitations and achieve sustainable growth and success by working with consultants.

A consulting firm that can craft a custom strategy can improve your company's efficiency. Our team of experts has a proven track record of success in helping organizations like yours improve performance and gain a competitive advantage. We will work closely with you as your partner to drive growth and transformation, and we are committed to your success. Contact us today to learn more about how we can help your organization thrive.