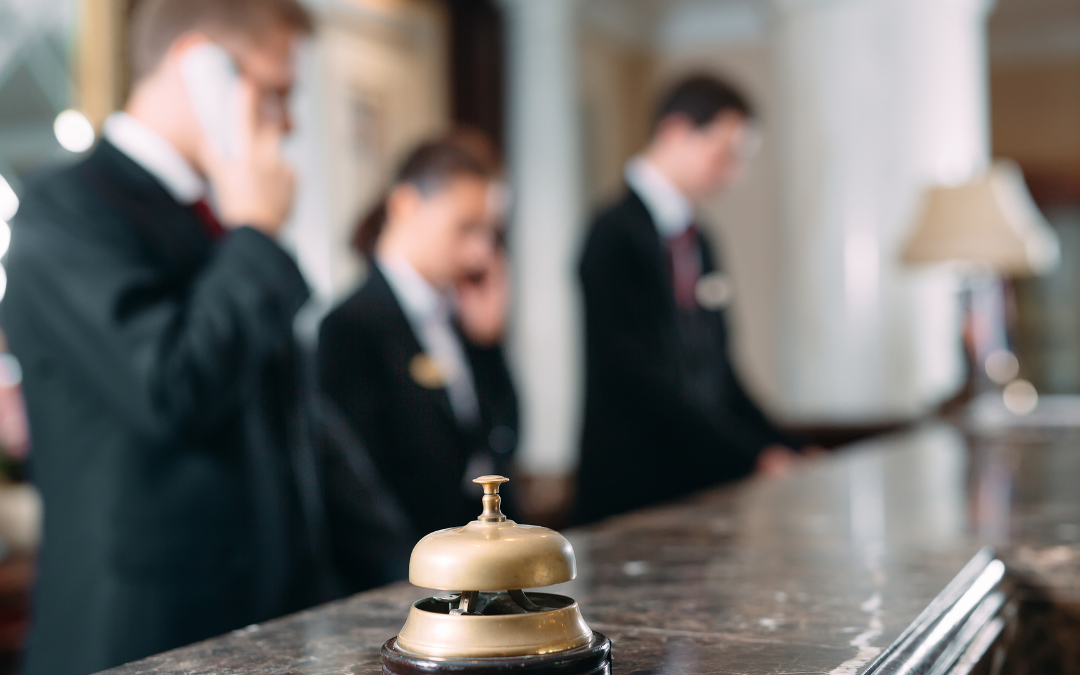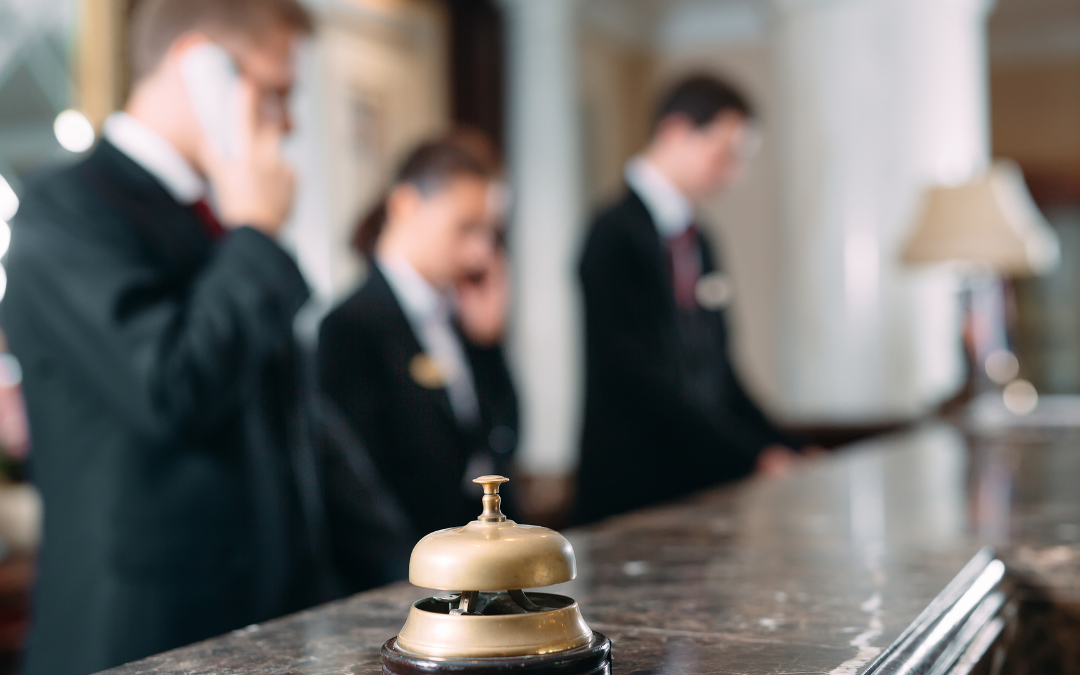 The domestic tourism bolstered hospitality industry in January according to Philippine Star.
This is a sign for businesses in the Tourism and Hospitality Industry to start creating memorable guest experiences. That's a simple yet a tall order. Providing exceptional service is key to ensuring your guests leave happy and satisfied, and it can also mean they'll be more likely to recommend your establishment to others.
Let us share with you some practical tips for delivering exceptional service and creating unforgettable experiences for your guests. Whether you own a hotel, restaurant, or any other type of hospitality business, these tips can help you to stand out and exceed your guests' expectations.
Above and Beyond: Providing Wow Moments
To create exceptional guest experiences, businesses need to go above and beyond to provide "wow" moments. This means exceeding customer expectations and putting in extra effort to set yourself apart from the competition. Customers appreciate small details and acts of kindness, such as same-day emergency delivery and innovative on-the-spot solutions. These wow moments can help build loyalty and make a lasting impression on customers, giving your business an edge in the industry.
Create Positive Feelings: Engaging with Customers
It is important to create positive feelings when engaging with customers. Customers feel appreciated when they receive proactive communication on their preferred channel. Creating a personalized welcome message or gift in the guest's room can go a long way and enhance their overall experience. This can include personalized notes, local treats, or customized amenities based on their preferences.
Recruitment: Hiring the Right Staff
Recruiting the right staff is crucial for delivering exceptional customer service. It goes beyond finding candidates with the right qualifications and experience. Companies should focus on hiring people with excellent communication skills, who are good listeners, team players, problem solvers, and have a service-oriented mindset. Employers must also conduct thorough interviews to understand each candidate's personality and ensure that they fit into the company culture. Providing regular training to employees is equally important. Hiring the right staff can build strong relationships with customers and enhance a company's reputation.
Infusing Core Values: Building a Strong Team Culture
Start by establishing a set of core values that reflects the company's mission and vision. These values should be communicated effectively to all employees and reinforced through training and coaching. By embedding these values into the company culture, it creates a sense of shared purpose and identity, which helps to foster teamwork, collaboration, and a sense of belonging. A strong team culture that is grounded in shared core values can result in better guest experiences, higher employee engagement, and ultimately, improved business performance.
Anticipating Customer Needs: Being Proactive
Anticipating customer needs is crucial in the hotel and tourism industry. It involves being proactive rather than reactive in identifying and meeting customers' needs before they even have to ask for it. This requires a deep understanding of the customer's preferences, behaviors, and expectations, which can be achieved through data analysis, feedback collection, and continuous communication. By anticipating their needs, it helps to create a more personalized and seamless experience for the guests, which can lead to greater loyalty and repeat business. Being proactive also demonstrates a commitment to providing exceptional service, which is a critical competitive advantage in the hospitality industry.
Responding to Feedback: Directly Addressing Customer Concerns
Responding to customer feedback is a must. Whether it's through surveys or direct conversations, listening to customers allows businesses to understand their needs and expectations. Hotel staff should be attentive and responsive, taking the time to address any feedback or concerns from guests. By directly addressing issues and proactively resolving problems, hotels can improve their reputation and strengthen customer loyalty.
Off-Script Conversations: Encouraging Advisors to Build Expertise
Encouraging advisors to build their expertise and feel comfortable going off-script can create personal relationships that stand out and provide exceptional customer service. In addition, businesses should provide opportunities for their advisors to learn from supervisors and other internal experts to become experts themselves. By doing so, businesses empower their customer service representatives to provide knowledge-based guidance and solve customer issues in a personal and effective manner. This can lead to increased customer satisfaction and loyalty, as well as a positive reputation for the business.
Making Customers Feel Special: Fostering Individual Value
One way to create a memorable guest experience is to make customers feel special by fostering individual value. This means treating each customer as a unique individual with specific needs and preferences, rather than just another transaction. Personalized gestures, such as remembering a customer's name and preferences or offering special accommodations, can go a long way in making them feel valued and appreciated. By creating a personalized experience, customers are more likely to return and recommend the business to others.
Streamlining the Process: Minimizing Friction and Inconvenience
In order to create a memorable guest experience, focus on streamlining your processes to minimize friction and inconvenience for customers. This means identifying and eliminating any roadblocks that may cause frustration or delays in the customer journey. 
Exceeding Expectations: Going Beyond Industry Norms
It is important to go above and beyond the standard level of service to create a truly memorable guest experience. Here are a few examples of hotels going beyond industry norms:
CitizenM Hotels: CitizenM is known for its technology-driven approach to hospitality. Its mobile app enables guests to check in and out, control their room settings, order room service, and access local recommendations. The brand also focuses on sustainability by using energy-efficient designs and materials, sourcing locally, and reducing waste.
Aman Resorts: Aman Resorts is a luxury hotel brand that is known for its exceptional service and attention to detail. They have a "no check-in and check-out" policy, so guests can arrive and depart at their leisure. The brand is also known for its unique and exotic locations, such as a tented camp in the wilderness of Utah, or a private island in Indonesia.
Zoku: Zoku is a hybrid hotel and co-working space that is designed for the needs of modern business travelers. The brand focuses on creating a community-driven environment where guests can connect and collaborate with each other. Rooms are designed with multifunctional spaces and flexible layouts to accommodate work, sleep, and relaxation.
Hotel Indigo: Hotel Indigo is a boutique hotel brand that celebrates the local culture and heritage of each location. The design of each hotel is unique and reflects the local history, art, and architecture. The brand also partners with local businesses and organizations to create authentic experiences for guests.
The Hoxton: The Hoxton is a lifestyle hotel brand that focuses on creating a sense of community and connection. The brand offers a range of social spaces, including restaurants, bars, and coworking spaces, where guests can connect with each other and the local community. The brand also focuses on sustainability by using eco-friendly materials, reducing waste, and partnering with local charities.
So there you have it, some tips to help create memorable guest experiences and deliver exceptional service for businesses in the tourism and hospitality industry. At Leads Resources, we believe in providing high-quality resources and insights to help businesses succeed.