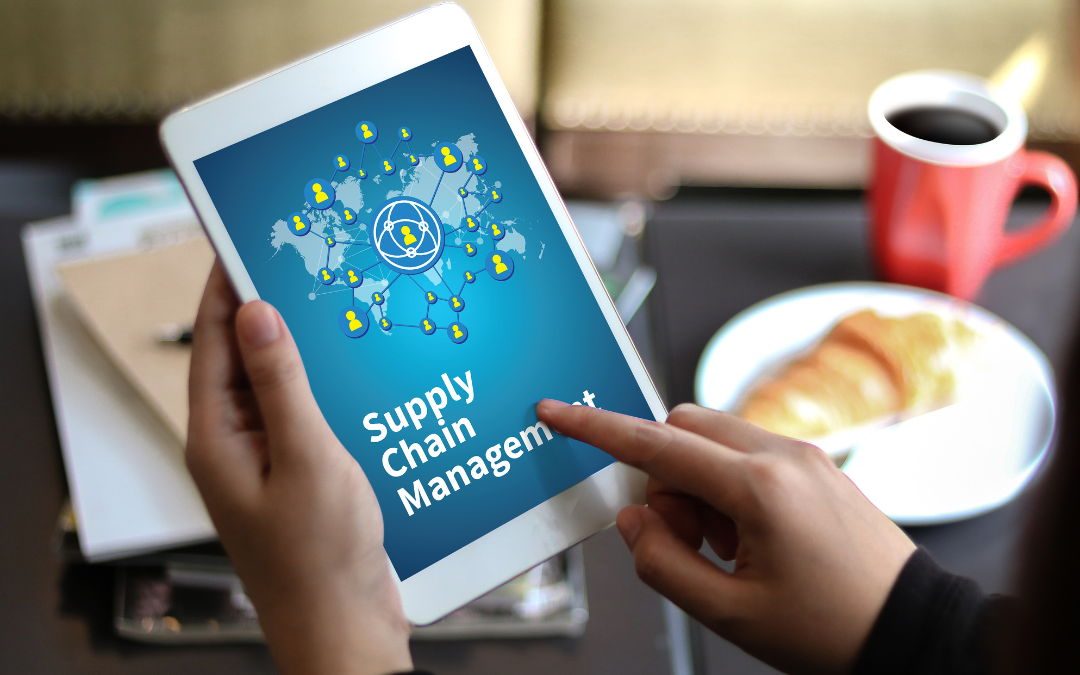 The supply chain is a system of interconnected operations that produce and distribute goods or services. It is a complex system that relies on many different components and factors to function. As such, companies need to have a strategic plan in place to make sure they are prepared for disruptions that may happen along the way. A supply chain consultant can help companies plan for these disruptions and how to mitigate their impact.
These professionals are often hired by companies with a global supply chain and need to ensure they are prepared for any emergency situation. Supply chain consultants can also be a part of a company's emergency response team in case of an unexpected event.
What are these unexpected events? What are the common issues businesses encounter with their supply chains?
In this article, we'll share 5, along with quick recommendations that will help organizations prepare for the future.
Boom in E-commerce
According to Insider Intelligence the global e-commerce forecast for 2023, online retail will rise by double digits. As a result of many retail businesses migrating online, we may expect that e-commerce will continue to exist in the future. Additionally, as demand for products online rises, so will the need for fulfillment and shipping services.
With the recent pandemic experience globally, we can say manufacturing and shipping has been a serious issue for the supply chain due to worker shortage. Finding fresh talent with the necessary knowledge must be done efficiently. 
Additionally, companies must consider implementing new tools, processes, and tactics to adjust to changing consumer demand and behavior. A supply chain consultant can help with this.
Expenses in transportation
The rising cost of fuel, commodities and labor can have an impact on the overall cost of goods sold.
There are a number of ways that an organization can save on costs. Like investing in the latest automation tools to help you plan and communicate within the supply chain team.
Investing in automated tools can help you track inventory, manage shipping and keep updated on which items are moving the fastest. Truly a great way to provide helpful insights on your inventory, shipping and customer data, and allow you to reduce time spent on administrative tasks.
Another way to minimize expenses is by hiring a supply chain consultant to make sure that there is transparency in cost reporting. To enable reliable cost tracking and reporting, every entity in the supply chain should report on their costs and overheads in a standardized manner. This reporting offers early detection of cost leakage and other financial difficulties.
Sudden Shortages and Limited Visibility
Manpower shortages create substantial production gaps, resulting in product shortages, particularly when demand for a product is high. With the growth of e-commerce, more individuals are relying on online shopping, and providers find it challenging to meet these needs.
Supply chain consultants are often called upon by companies to ensure that they have enough products in stock and to help them figure out where their delays are coming from.
The role of a supply chain consultant has become increasingly important in recent years as more companies rely on their products for revenue. They are also responsible for monitoring inventory levels and making adjustments as necessary to meet demand. In addition, they work closely with suppliers to ensure that goods flow smoothly from one part of the process to another.
Aside from hiring a supply chain consultant it is also important to optimize inventory management. This way you can see both the current and future demands. This also allows supply chain consultants to determine the location of items at any moment and may get manufacturers and other downstream organizations ready for delivery and processing.
Disconnect in Logistics
A supply chain consultant manages the flow of materials, goods, and services from one location to another. They work with you and other organizational stakeholders to ensure that the supply chain is running smoothly. As you can imagine, this is a very challenging job. 
Managing fragmentation is one of the most difficult challenges for a supply chain consultant. This can cause many challenges, namely data discrepancies, lack of responsiveness and misalignment of activities.
Investing in a centralized system can help you determine the flaws in the flow of the supply chain. A good supply chain consultant can give you recommendations on how to go about in establishing this system.
Delays or Lack of Supply
Supplier-side delays are a major source of supply chain disruptions. Many factors can cause them. These include lack of communication between suppliers and their customers about delivery schedules; lack of transparency about production processes; and a lack of responsiveness in supplier's response to customer inquiries about product availability, quality issues, etc.
Supply chain consultants can help you deal with these disruptions by:
Finding new suppliers
Developing contingency plans for when suppliers cannot provide products
Creating risk management strategies
Ensuring that there is enough inventory to meet the demand
A supply chain consultant help businesses keep up with new trends in their industry since the supply chain is becoming more and more complex, faster paced, and more demanding than ever before. The key to success in this competitive environment is staying on top of supply chain trends that will shape your business for the years to come.
Get in touch with us to discover how our Supply Chain Experts can help you develop a well-oiled supply chain system.